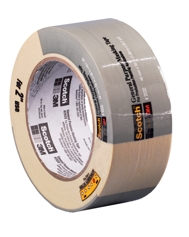 Scotch® Masking Tape for Production Painting #2020
This high adhesion masking tape is ideal for masking non-damageable surfaces like bare wood, carpet and vinyl
| Sales Number | Description | Width | Adhesion Level |
| --- | --- | --- | --- |
| 004501771 | Scotch® Masking Tape for Production Painting #2020 | 1" | High |
| 004501789 | Scotch® Masking Tape for Production Painting #2020 | 2" | High |
| 008547002 | Scotch® Masking Tape for Production Painting #2020 | 1 1/2" | High |
Checklist of Tools
Information on the tools you'll need for a successful painting project.
Your Sherwin-Williams
2940 6th Ave S
Seattle, WA 98134-2104
(206) 622-3896
Discover More
Color Matching for Smart Phones
See Your Home In Full Color
Connect with Color on Facebook
**

Not all colors are available in all product lines. See store for details.

***

Not all sizes available in all areas.