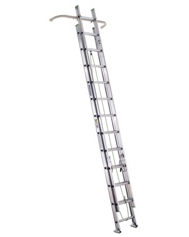 24' Aluminum Extension Ladder with Stabilizer- Type II
This 24' aluminum Type II extension ladder features a stabilizer for safety
| Sales Number | Product Number | Description | Manufacturer |
| --- | --- | --- | --- |
| 001391309 | D1224-2 | 24' Aluminum Extension Ladder with Stabilizer- Type II | Werner |
Choosing the Right Ladder
Different people, projects and tasks require ladders of varying styles, sizes, grades and materials.
Your Sherwin-Williams
366 Saint Georges Ave
Rahway, NJ 07065-2840
(732) 815-1980
Discover More
Color Matching for Smart Phones
See Your Home In Full Color
Connect with Color on Facebook
**

Not all colors are available in all product lines. See store for details.

***

Not all sizes available in all areas.