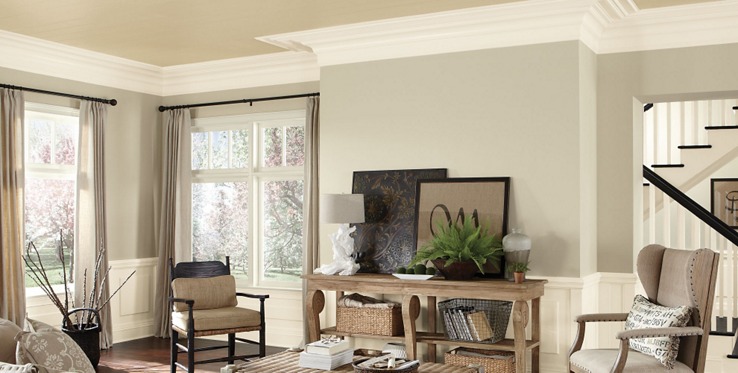 Color Services
Think of the Sherwin-Williams Professional Color and Design Services as a part of your team.
As a Home builder, you can use color and paint quality to both differentiate yourself from your competition while providing a more unique and compelling value to homebuyers. When you are ready to explore how you can use color to boost satisfaction, we're here to help. Not only do we have a palette of over 1500 interior and exterior hues to choose from, we also offer color and design experts who can suggest strategic color choices that will maximize buyer appeal without complicating your color offerings or construction process.
Whether you are building five homes or five thousand, let Sherwin-Williams help you with the expertise, color recommendations, and color marketing tools. At Sherwin-Williams, we know color. Put our experts to work, making color and paint, a value-added service with any home purchase.
The curb appeal of your community is your calling card as a builder – let us help you make sure it reflects the true quality of your work and the most appealing trends to home buyers. Our design experts will help you coordinate color across paint, wall coverings, window treatments, floor coverings and laminates – then create project boards to show your schemes.

Contact us today to learn more

Use your exterior color options as a selling point for your homes. With our Homescapes binders, we will pull together either customized schemes that reflect your design standards and current color trends in a branded, high impact binder. Homescapes will help you quickly display coordinating siding, trim, and accent color schemes to your buyers, making color selection fun and simple.

Contact us today to learn more

Color sells, so let us help you market your color and paint options. We'll create professionally designed color cards, personalized with your logo, that will lay out all of your interior and/or exterior color options in an eye-catching collection. This allows you to more effectively present your color options to your buyers, in a handy take-away tool that also markets your brand.

Contact us today to learn more
With more than 4,000 stores and 1,800 service reps across North America, Sherwin-Williams can deliver the personalized support and expertise that result in solutions customized around your unique needs as a home builder. Put us to work help you use color and paint upgrades as a value-adding component of your business strategy.
To learn more about how we can help you, contact your Sherwin-Williams representative or call 1-800-524-5979 to have a rep contact you.